From 1 November 2016 VicRoads is banning 'super sized' B double trucks from the West Gate Bridge, apparently it can no longer take the weight.Instead these massive trucks are going to be allowed to use Francis Street and Williamstown Road, Yarraville to get to the Port.
Watch this shocking video to see what our community is now expected to put up with.
We say the freight industry has to wait until proper road infrastructure is built to continue to use these monsters. Our 100 year old residential streets in Yarraville will not suffice.
Please sign this petition to support the call to ban these super sized trucks on residential streets in the inner west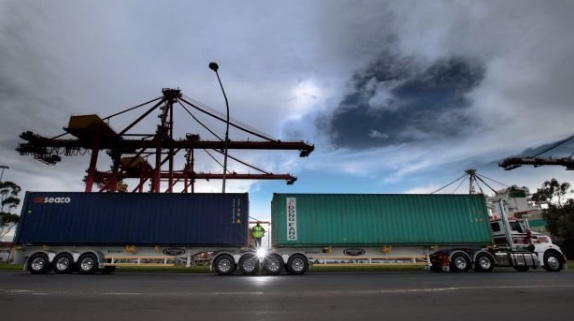 Our community should not have to pay the price of incompetent planning by state governments and their failure to build adequate road infrastructure to the port. Citylink and the Bolte Bridge, right next to the port, are less than 20 years old and don't have the capacity for these monsters, great planning huh?
There has been a huge amount of media about this issue, see The Age, Maribyrnong Leader, Star Weekly and 3AW.
The liveability of the inner west has been eroded enough, we cannot allow this proposal to go ahead – please sign the petition!